Lady of the Drake
Now Available Wherever E-Books Are Sold
Buy Lady of the Drake from Ravenous Romance (PDF plus all e-reader formats)
Buy Lady of the Drake for Kindle at Amazon
Bitten by Paranormal Romance gives 5 Stars PLUS a Scorcher Award, saying, "What an imagination! The world of dragons and halfling dragons Altharas created is spectacular and he has such a way with words…fans of the paranormal romance, fantasy and dragons genres should waste no time in putting this story at the top of their 'to read' list." Read The Full Review.
Scroll Down For Free Reads, Including A Prequel Short Story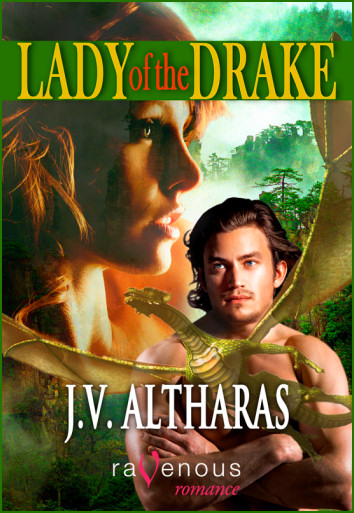 Lana's village is being consumed by a devastating plague. The last hope for a cure lies in a forbidden forest claimed by dragons.
Deep in the woods she finds a breathtaking realm of sorcery and untamed passion. Alaron, the seductive keeper of the forest, offers what she seeks and more.
She's swept up in the mysterious keeper's world of secrets, lust and magic; but the entire kingdom is dying–and there may be no way to save it!
Read the first chapter FREE (PDF) or Read Here at Twisted Erotica
Buy Lady of the Drake from Ravenous Romance (PDF plus all e-reader formats)
Buy Lady of the Drake for Kindle at Amazon
Free Prequel Short Stories: